Home
Junk Car Philadelphia
Cash for Cars
Here at Junk Car Philadelphia we pay for all junk vehicles, and provide free scrap car removal. We are a professional car removal and buying service. We pride ourselves in being the best removal service in the Philadelphia area. If you are looking for fast cash, and a super quick removal, then give us a call today! We guarantee you'll love our car buyers, and our tow drivers. We are very friendly, efficient and have been serving Philadelphia for many years. We pay top dollar for any and all cars, trucks, vans and SUV. We strive to make the process super simple, and easy to understand. You have to do virtually no work, only call! We take care of the rest!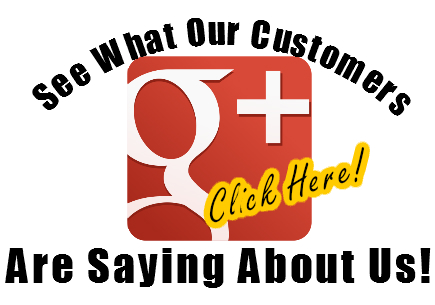 If you have a junk vehicle on your property, and you never thought it was actually worth anything, guess again! It's worth some serious cash. Don't pay someone to come and remove it, let us pay you to remove it. Paying cash for your junk vehicles is all we do, and we know you'll love it. Let us be your main car buying service. We buy cars for cash. It's that straightforward! We guarantee your satisfaction, give us a chance to make you happy like many thousands of residents of Philadelphia have given us the chance. We won't disappoint.

Does your car still run? Is it broken down collecting rust? Is it spilling chemicals all over your driveway and into the ground? Is it just a plain eyesore? Whatever the reason may be for you getting rid of your scrap vehicle: car, truck, van or SUV, we don't mind! We will pay cash for whatever it is you got! This is what we do. Quit paying insurance on that vehicle you don't use anymore. Even if your vehicle is impounded, we can help you get it out, and you may even get some cash out of it if you didn't wait too long before calling us.
Call us now for your free quote and we will give you the highest in town!
We know that searching for a junk vehicle removal company can be quite overbearing, almost annoying! It's almost worth just pushing that car onto the road and letting the state deal with it. We are a hassle-free car removal service, and calling us is the only call you will need to make. We aren't sharks, and there is no haggling required. We give you an honest quote the first time. We don't "play games" or run you around in circles. What we tell you we will pay is exactly the amount we will pay. We won't show up and low ball you like most places, we bring the cash as long as you deliver on your end of the deal, which is the junk vehicle.
Getting cash for your scrap vehicles has never been easier, and we are very confident when we say we are the best in the industry located right here in beautiful Philadelphia, PA. Don't get fooled by empty promises, and straight up lies, go with someone who has been proving for years that they are the best! How are we the best? By being honest, and having integrity. We know many places give people in this business a bad name, but we're slowly changing that! Choose a car buyer that everybody trusts!
Call Us Today
267-244-1078
We operate 6 days a week, so if you feel like you don't have time on the weekday to get rid of your vehicle, we pick up Saturdays as well.  We like to work around customer's schedules so that you have the comfort of knowing that you don't have to rush to get it picked up on the weekday.  We have a #1 rated customer service and we also pay out the most money for your car.  We offer a hassle-free guarantee that will leave you smiling when you get off the phone with us.
Whatever quote we give you over the phone, is what you are going to get when our tow driver shows up.  Some companies can't guarantee their quotes and they won't either.  They won't give you a real quote until they show up to where you car is at.  Their only mission is to try and get your quote lower than what they originally offered you over the phone.   They will tell you that you are missing parts and that it is not as good as what they thought it was.  They might even tell you that you lied over the phone.  That is bad business practice and we don't recommend supporting that.  Come to a company that is 100% legal, bonded and insured! We will make sure that you get the highest quote possible for any scrap vehicle that you may have lying around on your property.
Call us today for your free quote!
Cash For Junk Cars
Call Now To Get A Quote